Our Staff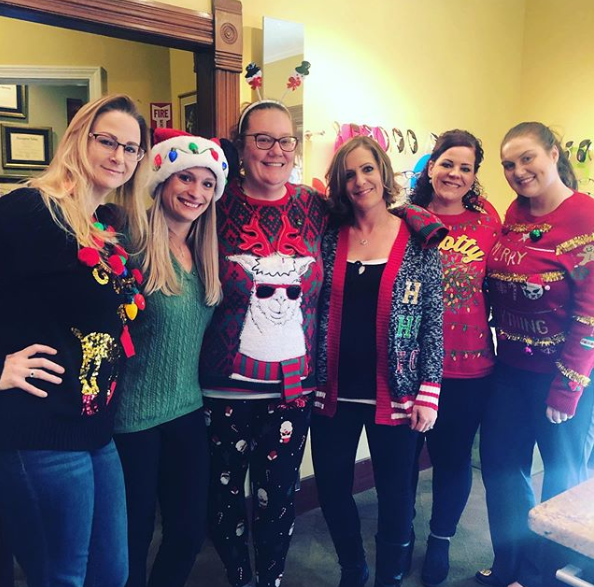 ---
Emily
Vision Therapy / Lens Specialist

Emily has been part of our practice for over 10 years.  She works in the Worcester and Spencer office as a Vision Therapy and Lens Specialist. She loves reading and spending time with family.
---
Ara
Lens Specialist

Ara started working in the optical field in 1986 while finishing high school. He later graduated from Newbury College completing the Ophthalmic Dispensing Program. He has worked as an Optician at many well established optical enterprises including Pearle Vision, Davis Vision and Harvard Vanguard. In the summer of 2016 he became a part of our team and works in both the Worcester and Spencer office.
---
Stacy
Optician
Stacy is a licensed Optician in the state of Massachusetts and ABO certified since 1999. She comes from a family of Opticians, her mother and twin sister are also in the industry. You may pick up a southern accent in her voice, as she was born in Arkansas and comes from a huge military family. Stacy works in both the Worcester and Spencer office.
---
Katie C.
Optician
Katie has been in the optical industry for 10+ years. She has been a licensed optician since 2014 and is also ABO and NCLE certified. She is highly experienced with eyeglass fitting and repairs and loves frame styling her patients. In her free time she enjoys spending time with her young son, doing craft projects and playing with my dog, Benji a Bichon Frise.
---
April

Front Office Coordinator
April is our Front Desk Coordinator and makes sure the office runs smoothly. She has been with Vision Source of Spencer since 2012. April grew up in Spencer and still resides here today with her three children. In her spare time, she enjoys spending time with her friends and family.
---
Heather
Billing
Heather started working for our practice in February of 2008 as the front desk coordinator in the Spencer office. She began taking on more roles in the office and from 2014 to present, she is the sole insurance biller for the practice. Heather enjoys the attention to detail and thinking outside of the box situations that are part of her job. In her free time, she enjoys reading, tap dancing, and especially exploring nature with her husband, son, and dog.
---
Krystal
Optometric Technician
Krystal is our Optometric Technician. She was born in Ware and raised in Spencer. She started working for Vision Source in March of 2021. She worked for Price Chopper for twenty years in customer service, that's what she brings with her to Vision Source. Krystal always wanted to pursue a career in the medical field because of her passion to help others. Outside of work Krystal loves photography and capturing memories of others and their families.
---